Y Felin is a traditional working water mill in West Wales producing stoneground flour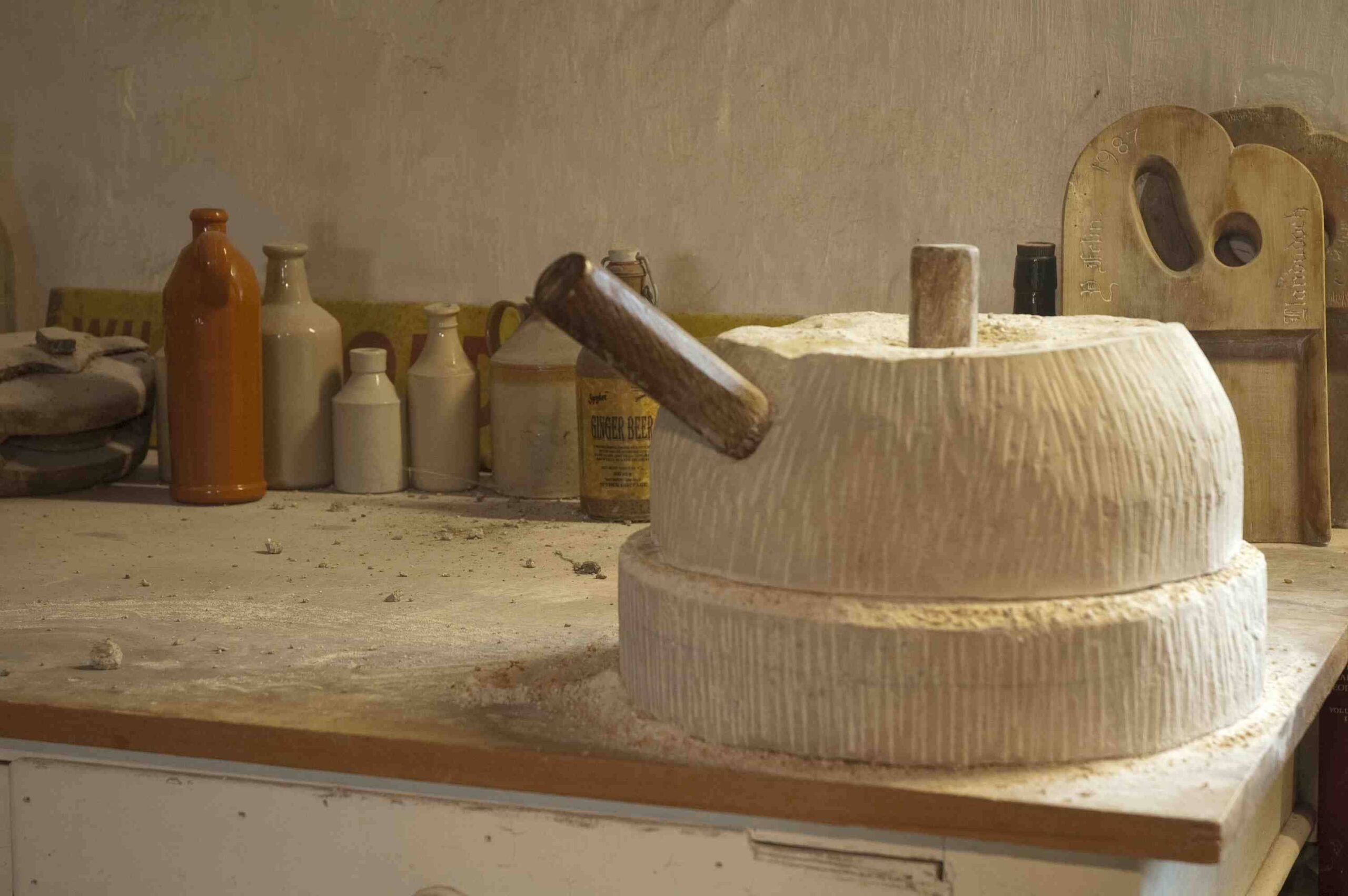 A living tradition
Y Felin (Welsh for 'The Mill') is one of the last working water mills in Wales producing traditional stoneground flour.
Set in picturesque surroundings adjacent to the 12th Century Abbey of St Dogmaels, the adjoining mill pond is home to a variety of waterfowl which you are welcome to feed.
We produce a range of stoneground flours. A selection of flours and local produce is available from the mill shop or at St Dogmaels' weekly local producers' market, winner of the BBC's Best Food Market in 2016.
We run guided tours of the mill which are both enjoyable and educational. The tours are by appointment, so please contact the Miller Emma.
Guided tours of the working mill accompanying the miller while she mills her flour. Booking is essential to avoid disappointment. 
Charges: Adults: £8, Children: £4, Family ticket: £20.
Our History
Y Felin has had several owners from the 1640s, the period about which there is documentary proof. Amongst these owners two families stand out. One is the Webley Parry family who owned the Mynachlogddu Estates in Pembrokeshire and who bought various properties in or near St Dogmaels including Y Felin.
Eventually the mill passed into the hands of another well-known local family: the Gwynnes, who it seems had some interest in the property prior to the Webley Parry's. The mill was worked by several generations of Gwynnes until 1926 when Mr Evan Gwynne died aged 56.
The mill is today owned by Michael and Jane Hall, who purchased it in 1977 from the estate of the late Mrs Phoebe Mary James: the last descendant of the Gwynnes to live at the mill. Since the beginning of 1980, the Halls have been restoring the mill to its former state. The millpond was reflooded for the first time in nearly thirty years on Easter Saturday, April 18th, 1981.